Green Logistics – Corporate Sustainability
---
As a family business, we work in a future-oriented manner, which means that we always think of the coming generations. We already had an environmental management certificate in 1996, long before the term green logistics was even created. That is why sustainable working has already become a tradition with us and is a matter of course for us. After all, our company exists already in its third generation!
When Hammer talks about "green logistics and sustainability", sustainable development is meant, which ensures the needs of the present generation without negatively affecting the opportunities of future generations. To achieve this, ecological, economic and social aspects must be considered equally and simultaneously; and at the same time the performance of logistics must be ensured.
Green logistics is divided into various areas of optimization, the combination of which ultimately ensures sustainable success and brings us closer to our goal of ensuring an efficient, resource-saving and cost-effective supply chain and accompanying logistics services.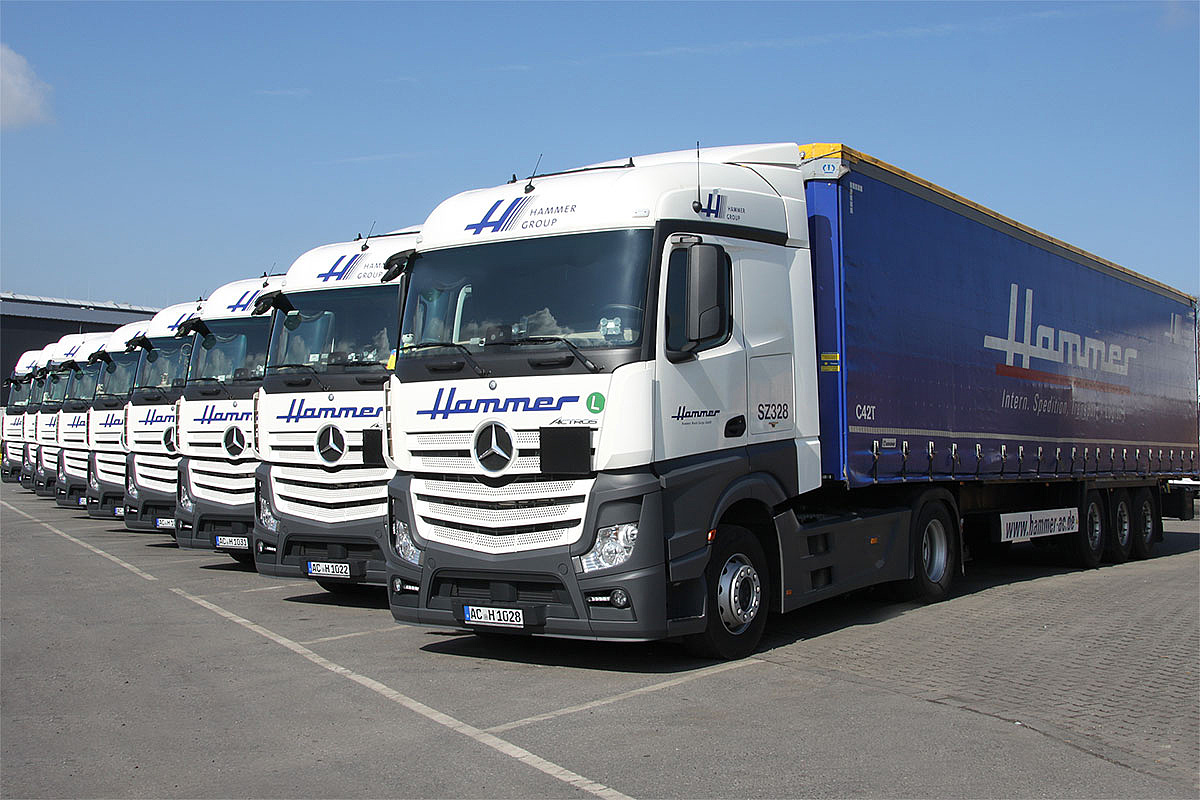 CO2-avoidance
The faster, the worse for the environment. For this reason, transport experts are calling for Slow Logistics, the deceleration of transport!
Since 2010 continuously repeated driver training courses for economic and ecological driving, to reduce fuel consumption – the results are regularly checked
Transport / vehicle fleet
All our vehicles are equipped with the latest technology, the EURO-6-Standard
Reduction of emissions and energy savings by reducing the speed of our trucks from 89 km/h to 85 km/h
Project Better Flow
Alle LKW sind mit einem All trucks are equipped with turn-off assistant ausgestattet
Dangerous goods are handled exclusively by especially trained personnel, to exclude potential contamination of the environment.
BETTERFLOW - Next Step Aerodynamics

Alternative mobility concepts
We are permanently working with various partners on the following projects to bring new drive ideas to the market:
iP4MoVE-project on e-mobility in the transport sector
hybrid truck and charging station infrastructure
hydrogen-powered forklift trucks and commercial vehicles
LNG liquefied natural gas-powered trucks
iP4MoVE
Intelligent platform for e-mobility and networking of energy information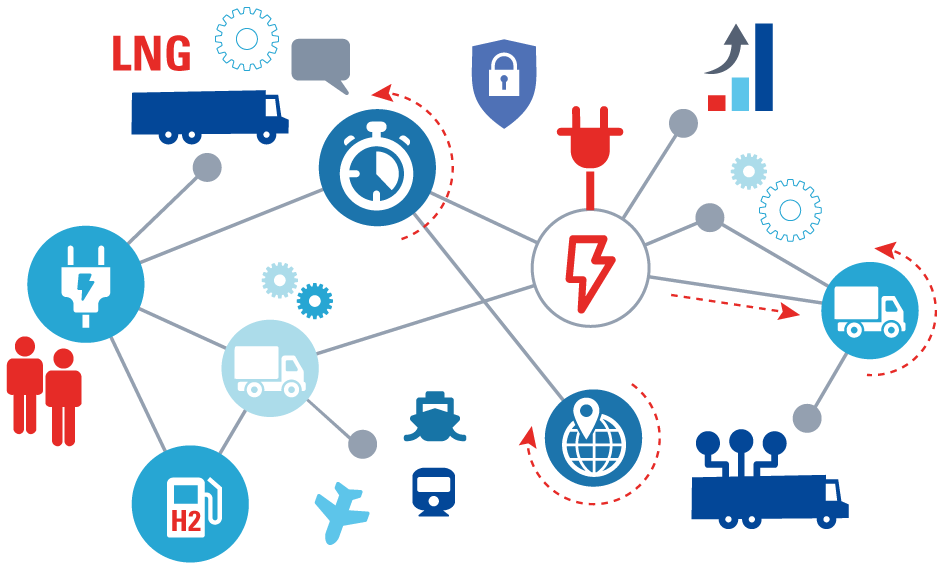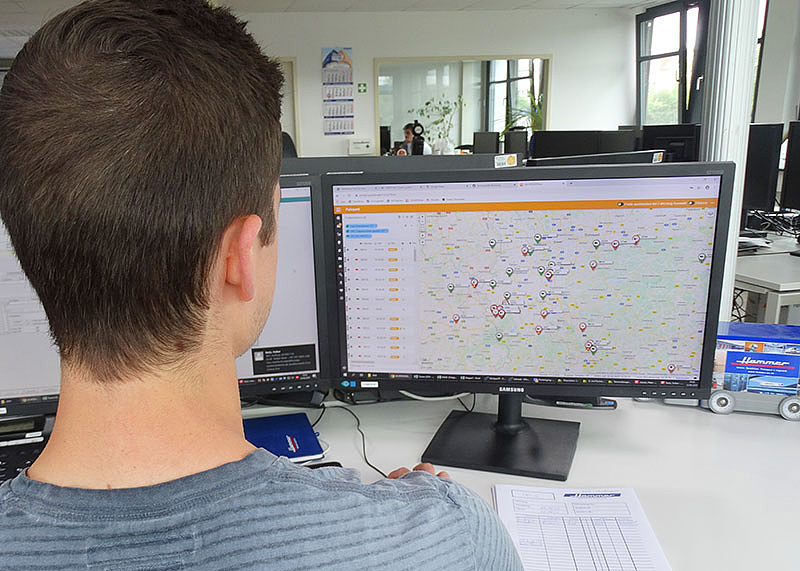 Planning and strategy
efficient fleet management
optimal utilization of existing capacities
traffic optimization through optimal route and tour planning
minimize empty runs
IHK project for traffic control of heavy goods traffic in conurbations
urban hubs for short distances, urban logistics to relieve the city centre Aachen-Urban Logistics

Premises
LED lighting in the halls
photovoltaic systems on the hall roofs
energy audit 2020
upcoming modernization of the truck wash and workshop
fire water pond on the company premises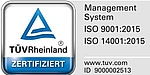 Marketing
climate-friendly / climate-neutral production or production of advertising material
climate-neutral printing of brochures and information material about sustainable work can this way be produced in an environmentally friendly manner

Internal Optimization Areas
modern and efficient conveyor technology in intralogistics
our industrial trucks are mostly electrically operated
buy local - purchasing by using sustainable product packaging
packaging according to the motto: reduce, reuse, recycle
waste separation and waste avoidance in the company's own departments
avoidance of business trips through telephone and video conferencing
steadily decreasing paper consumption due to the expansion of digitization
20% less gas consumption by using the new heating system
reduced electricity consumption through the use of new electrical appliances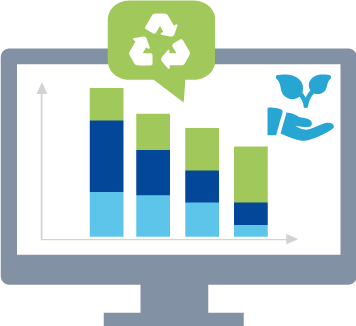 For us, corporate responsibility means optimally and sustainably networking all green potentials and anchoring them in a comprehensive sustainability concept. This is how we assume social, societal and ecological responsibility in today's world so that we can hand over our company to the 4th generation.

5000 trees for the region
Sound bites from Wolfgang "Tim" Hammer
Topics: Sustainability and tree donation campaign
No translation available
Wie passt das zusammen - Nachhaltigkeit und Logistik?
No translation available
Was finden Sie an der Atkion toll? Warum spenden Sie 200 Bäume?
The local radio for the StädteRegion Aachen, Antenne AC, together with its listeners, brings the forest back to Roetgen. A tornado destroyed 35 hectares of forest in Roetgen a year ago, causing damage of more than one million Euros. For the reforestation of this area 5000 new trees are needed.
We have donated 200 trees, but every single one of us can help, because every tree counts.
All information about the campaign, the donation account etc. can be found on www.antenneac.de